| | |
| --- | --- |
| | Free Kansas Living Will Forms | Advance Health Care Directive |
The Kansas Advance Health Care Directive provides the patient, usually called the `Principal`, to choose what medical treatment they receive if they  can no longer convey their wishes to their medical practitioners due to severe illness. The document respects to the US statutes §§65-28,101 to 65-28. The Kansas  advanced health care directive requires at least two witnesses or a notary, it becomes invalid should the patient be found to be pregnant.
Kansas durable medical power of attorney for health care form is a legally binding document that lets the principal select another person called the `Agent` to become a facilitator of the patient`s health care treatment. This facilitation becomes effective should the principal become no longer able to make these decisions themselves. The document applies with reference to the US statutes § 58-625 to -632 and requires a notary or two witnesses. The document is a declaration by the principal and is legally binding in the state of Kansas.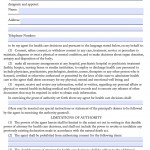 Kansas durable medical power of attorney for health care form lets the principal select another person called the `Agent` to facilitate of the patient`s health care wishes. This facilitation becomes effective when the principal wishes and is devised for the the event that they become no longer able to make these decisions themselves. It applies […]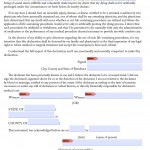 The Kansas Advance Health Care Directive which is also known as a 'Living Will' provides the option to choose what medical treatment they receive if they can no longer convey their wishes due to severe illness, in cases such as Unconsciousness or Dementia. The document is created with respect to § 65-28,103, § 58-632. The Kansas […]