| | |
| --- | --- |
| | Free Kentucky Living Will Forms | Advance Health Care Directive |
The Kentucky Advance Health Care Directive form, or Living Will is drawn up in respects to Statutes §§311.621 to 311.644 and gives a person legally the power to tell medical staff the sort of care they wish to receive if they become incapacitated. This could include the types of life support they receive like artificial hydration or nutrition. The control over specific procedures is also excepted in the impending event of their death. A Kentucky living will form requires two witness or a notary.
The Kentucky Power Of Attorney For Health Care form is a legally binding form in the state of Kentuxky that allows a `Principal` to appoint an `Agent` to act as the power of attorney with regards to the patient`s health. The document requires two witnesses or a notary. One witness may not be a relative or health care provider of the principal. The document is in accordance with the US statutes§ 311.621 to .641 .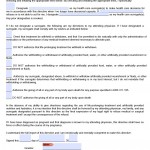 The Kentucky Power Of Attorney For Health Care form is a legally binding form in the state of Kentucky that enables a principal to appoint an agent to be the power of attorney with regards to the patient`s health if they can no longer be responsible for the decisions due to serious illnesses. The document requires […]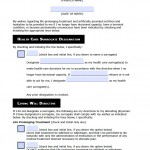 The Kentucky Advance Health Care Directive form, or Living Will is drawn up in reference to the US Statutes §§311.621 to 311.644. The document is provided to facilitate a person legally the power to tell medical staff how they wish to be treated in the future should they become so seriously ill that they are incapacitated. Examples […]