| | |
| --- | --- |
| | Free Connecticut Living Will Forms | Advance Health Care Directive |
The Connecticut Living Will, also called Health Care Instructions form has been created in accordance with US Statutes §§19a-570 to 19a-580d. It allows a patient, also referred to as a principal, to legally choose the medical treatment they would want should they become incapacitated or irrational and unable to make these choices. This living will document requires two witnesses to sign it to make it legally binding. The document is invalid if the principal is found to be pregnant.
The Connecticut Power Of Attorney For Health Care Decisions form legally permits an appointed person who is often referred to as an `Agent, to make medical welfare decisions regarding a patient should they become incapacitated and unable to do so theemself. The document requires two witnesses and a Notary. The document is in accordance with the US Statutes § 19a-570 to -580g.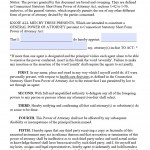 The Connecticut Power Of Attorney For Health Care Decisions form legally permits an appointed person who is often referred to as an `Agent, to make medical welfare decisions regarding a patient should they become incapacitated and unable to do so themself. The form requires two witnesses' signatures,  in accordance with § 19a-575a, § 19a-575. How to […]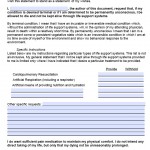 The Connecticut Living Will / Health Care Instructions have been created to allow a patient to legally choose their medical treatment if they become incapacitated or irrational rendering them unable. This may be a coma, unconsciousness or mental impairment.  The form requires two witnesses' signatures,  in accordance with § 19a-575a, § 19a-575. How to Write Living Will […]