| | |
| --- | --- |
| | Free Iowa Living Will Forms | Advance Health Care Directive |
The Iowa Advance Directive For Health is created in accordance to the Statutes §§144A.3 to 144A.12. An Iowa advanced directive for health form requires two witnesses or a notary. The document lets a person, the `Principal`, to make decisions applying to the medical treatment they will receive if they become incapacitated. The document will not be valid if the principal is pregnant.
Iowa Durable Medical Power Of Attorney Form provides a principal with the power to make decisions of their health care when they are incapacitated through illness by using an `Agent` to make decisions for them. The document requires the signatures of a notary or two witnesses who must be over 18 years of age and not facility provider for the principal  This is in accordance with US statutes § 144B.1 to .12 .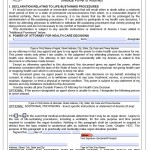 Iowa Durable Medical Power Of Attorney Form provides the principal with the power to make decisions over their health care when they are incapacitated through illnesses such as a coma or Alzheimer`s disease. Using an `Agent` to make decisions for them the principal can still control how they receive medical health care. This document requires […]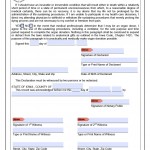 The Iowa Advance Directive For Health allows the principal to make decisions applying to the medical treatment they receive if they become incapacitated through an illness such as Alzheimer`s disease or Dementia. If the principal wishes to specify treatments or special conditions they are able to do so. This document requires attestation by two (2) […]