| | |
| --- | --- |
| | Free Rhode Island Living Will Forms | Advance Health Care Directive |
The Free Rhode Island Advance Health Care Directive is a document which has been drawn up in respects to US Statutes §§23-4.11-1 to 23-4.11-15. A free Rhode Island health care directive requires two witnesses. It allows a patient (often known as a principal) to decide on their medical treatment and care should they become too ill to do so themselves. The document can be written with a specific date noted when it becomes invalid or the principal can choose to cancel the authority of the document at any time. It is not legally binding should the principal become pregnant.
The Free Rhode Island Power Of Attorney document allows the principal to formally appoint another person, the `Agent`, to make health care decisions for them for times should they fall ill and become incapacitated to a point that are no longer able themselves. It applies in accordance with US statutes §23- 4.10-1 to -12. With this document the option of limiting the powers of the agent is possible as well as adding any other medical health care preferences the principal may have.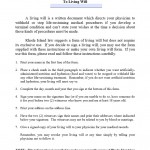 The Free Rhode Island Advance Advanced Health  Directive allows a patient to decide on their medical treatment in the event of them becoming so sick that this is no longer possible. The principal can choose to cancel the authority of the document at any time as well as being able to enter the specific detail of […]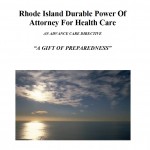 Rhode Island Medical Power Of Attorney Form is in accordance with US statutes §23- 4.10-1 to -12. It allows the principal to formally appoint an agent to make health care decisions for them. The agent`s powers can be restricted as well as the specific health care decisions of the principal being noted.  The principal may do this by completing the […]