| | |
| --- | --- |
| | Free Vermont Living Will Forms | Advance Health Care Directive |
The Free Vermont living will form is a legal binding document once signed by all relevant parties. A free Vermont living will requires two witnesses in order to make it a legal document. It is created according to the US statutes §§9700 9720. The purpose of the will is to facilitate a person, who is referred to as the `Principal`, with choices over the medical treatment they  receive when they are so ill that they can no longer do this themselves.
The Vermont durable medical power of attorney form is created to legally allows a patient to appoint another person to make decisions regarding their health provision. This is required if they are so ill that they are now no longer able to themselves, for example if suffering from a coma or even if they are nearing the end of their life. The document requires two witnesses and optionally a notary and is in accordance with the US statutes §9700 – 9720. If the principal wishes to revoke the power of attorney they may do this by stating so during completion of the document.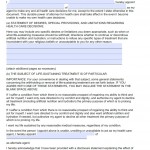 The Vermont durable medical power of attorney needs two witnesses to make it recognizable by law in the state of Vermont and optionally a notary and is in accordance with the US statutes §9700 – 9720. The document is designed to legally give power to a patient to appoint another person to make decisions regarding their healthcare […]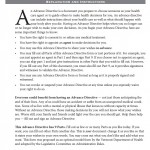 The Vermont living will, known also as the 'advance health care directive', is to facilitate a person, who is referred to as the `Principal`, with choices over the medical treatment they  receive when they are so ill that they can no longer do this themselves. is a legal binding document once signed by all relevant parties. It […]