| | |
| --- | --- |
| | Free Alaska Living Will Forms | Advance Health Care Directive |
Alaska Living Will Form, also known as an Advance Health Care Directive is a document which is created in accordance with statutes 18-12-010 to 18-12-100 to allow a person (usually described as the `Principal`) to legally choose the medical treatment they will receive should they become incapacitated to such a degree that they are no longer rational or able to make these choices. An Alaska living will requires no witnesses.
Alaska Medical Power Of Attorney document is to legally allow an appointed person (usually called an `Agent`) to make decisions regarding a patient`s health care treatment should they become incapacitated to a level where they are no longer able to make these decisions themselves. The document requires either a notary or two witnesses.  One of the witnesses may not be in any way a devicee or relative of the principal. The document is in accordance with statute § 13.52.010.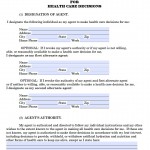 The Alaska medical power of attorney form is to formally appoint a person or  `Attorney In Fact` to be the nominated decision maker regarding medical health care treatment on the patient`s. This authority would be required if the patient becomes incapacitated to a level where they are no longer coherent or conscious, this could include […]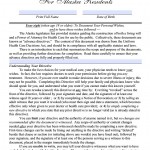 The Alaska living will document, also known as an "advance directive", facilitates the wishes of a person making their end of life medical decisions by way of writing an official statement through this legal document. The aim of the living will is to convey to the medical practitioner the specific medical treatment the principal would wish […]