| | |
| --- | --- |
| | Free Alabama Living Will Forms | Advance Health Care Directive |
The Alabama living will, in accordance with Section 22-8A-4, allows an individual to make their end of life decisions. The document is required to have at least two (2) witnesses and is not valid if the person writing the form is pregnant. The individual that is chosen to handle medical decisions on the principal's behalf must be at least nineteen (19) years of age, cannot be a health care provider or employee of a health care provider unless the person is a relative.
The medical power of attorney document, in accordance with § 26-1-2, gives the right of an individual to choose someone else to make the same end of life decisions on their behalf. It depends on the preference and situation of the principal whether to choose one or both of the forms.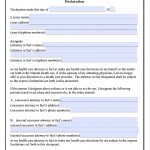 The Alabama durable medical power of attorney form is a document written to solely elect an individual, known as the attorney-in-fact or agent, to make decisions on the part of someone else. The principal may choose up to two (2) people, in the chance one of them cannot be present, and either will have the […]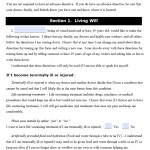 The Alabama advance directive, also known as a 'health care proxy', is a form that allows a person to make their end of life medical decisions through a written statement. The decisions are related to if they should be incapacitated and not able to consciously make a determination of the medical path the hospital or […]