| | |
| --- | --- |
| | Free Georgia Living Will Forms | Advance Health Care Directive |
The Georgia Advance Directive For Health is created in accordance to the Statutes §§31-32-1 to 31-32-12. An Arizona advanced directive for health form requires two witnesses and will be classed as invalid when the principal is found to be pregnant. The document allows a person, who is usually referred to as the `Principal`, to choose the medical treatment they will receive should they become incapacitated. The choices which the principal stipulates in this document are legally binding and are used in the event of the principal becoming no longer able to make these choices through poor health.
Georgia Durable Medical Power Of Attorney Form provides a principal with the power to appoint another person, frequently referred to as an `Agent` to make decisions regarding The patient`s health care treatment should they become incapacitated to a point where they can no longer make the decisions themselves. The document requires the signatures of two witnesses. Only one of the witnesses may be a facility provider for the principal  The document is in accordance with US statute § 31-32-1 to -14 .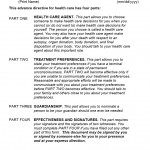 The Georgia durable medical power of attorney is How to Write Principal Enter principal`s details. Name. Date of birth. Part One: Health Care Agent Enter agent and alternative agents details. Name. Address. Home telephone number. Work telephone number. Cell telephone number. Email address. 5) Power Of Health Care Agent After Death A) Autopsy […]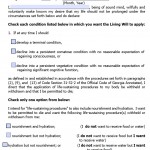 The Georgia living will is How to Write Living Will Enter principal`s details. Date. Principal`s name. 1) Prolonging Of Treatment Check box to denote specific conditions where life should not be prolonged. A terminal condition. Coma. Permanent vegetative condition. Life Sustaining Procedures Check box to decide to withhold / withdraw life sustaining procedure. […]