| | |
| --- | --- |
| | Free Tennessee Living Will Forms | Advance Health Care Directive |
The Tennessee Living Will provides the patient (The `Principal`) with a choice over the particular health care they receive at a time when they are unable to make these decisions themselves through serious illness such as mental impairment. This extends to ending of life situations. The principal has the right to revoke the will at any time and to enter details of any of their personal specific wishes regarding healthcare. The will is created in accordance to the US statutes §§32-11-101 to 32-11-113 and is invalid in the event of the patient being found to be pregnant.
The Tennessee Power Of Attorney Form is provided by the state of Tennessee and lets the principal choose an appointed person known as `The Agent` to decide which types of health care provision the principal will receive should they become incapacitated and unable to choose themselves. The principal may alter the specific details regarding this power of attorney to suit their own personal preferences. The document is legally binding according to US statutes §68-11- 1801 to –1815 and will require 2 witnesses and a notary before it is legal. This document is invalid if the principal is found pregnant.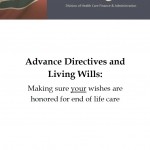 The Tennessee Living Will provides the patient with the chance to consider the health care they receive at a time when they are seriously ill, such as being permanently unconscious or suffering mental impairment. The will is created according to the US statutes §§32-11-101 to 32-11-113 and requires two witnesses with the option of a […]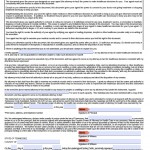 The Tennessee Power Of Attorney Form lets the principal choose an appointed person known as `The Agent` to have power of attorney should they become incapacitated and unable to choose themselves. The principal may alter the specific details regarding this power of attorney to suit their own personal preferences. This document requires attestation by two […]